USA Student Visa Application Guidelines - MS in US
Being an Indian citizen, you are required to get a USA student visa before moving to the country for higher studies. Assuming that you have received an admit from a university in the US , you can now apply for a student visa. The visa you have to apply for depends on the purpose of your study. The US government offers three types of visas for prospective students from outside the country.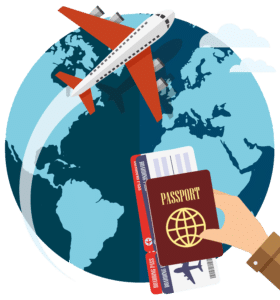 Students applying for admission at a university in the US which requires more than 18 hours of study per week need the F1 student visa. All students aiming for undergraduate education, and postgraduate studies like MSc or MBA can apply for this type of visa. Spouses or children accompanying the applicants of the F-1 Visa will apply for F-2 Visa.
This visa is for students, scholars and professors who are involved in exchange programs. Spouses or children accompanying the applicants of J-1 Visa will apply for J-2 Visa.
The M1 visa is for students going to the US for vocational and technical schools. M1 visas have a time limit for staying, and students cannot overstay their visit.
Preliminary Steps for Visa Procedures
USA Student Visa Procedures
Here we have provided a step-by-step process for USA student visa appointment booking, depending on your locality in India. You will also find the details on how to track your booking, the cancellation procedure and date exchange procedure.
There are several steps for the visa process. The order of these procedures and how you complete them vary according to the US Embassy or US Consulate in your locality. Kindly refer to the respective websites for more information.
1. Complete the Online USA Student Visa Application
You need to complete the online non-immigrant visa application, the DS160 form and print the application from the confirmation page to be brought during your interview. After you have completed the form, print and keep the DS-160 barcode page. You should also attach your photo in this step. Follow the format explained on their website.
2. Schedule the Visa Interview Appointment
The U.S Embassy/ Consulate will not book an appointment for you. It is your responsibility to schedule an interview.
3. Payment of Application Fees
The Nonimmigrant visa application processing fee would be around $160. Check their website to see the exact amount you need to pay, as per your application requirements.
4. Gather the required documents
Gather and keep all the following documents ready before your visa interview.
You might also be required to provide additional documents.
5. Schedule your Appointments
You are required to schedule two appointments – one for the Visa Application Center (VAC) and one for the visa interview at the U.S. Embassy or Consulate.
Firstly, schedule your appointment at a Visa Application Center. Here, you need to visit one of the five Visa Application Center locations and have your fingerprints and photograph taken. This appointment must be scheduled at least a day before your visa interview appointment at the U.S. Embassy/Consulate.
Second, schedule the Visa Interview Appointment at the U.S. Embassy/Consulate.
While scheduling your appointment, you will have to give complete information about the type of visa required, your personal information, dependents, location of appointment center, etc.
6. Attend the USA Student Visa Interview
Carry all the required documents and records along with you while going for both the interviews. At the Visa Application Centre, your digital fingerprints and photograph will be taken. After this, you will have to visit the U.S. Embassy/Consulate on your interview date. You will be interviewed by a Consular office to determine if you should receive the USA student visa. You should provide all your documents and answer them well to show that you are eligible for a USA student visa.
After the visa is issued, you will have to pay the Visa Issuance Fee and take the necessary measures for the return of your passport and visa.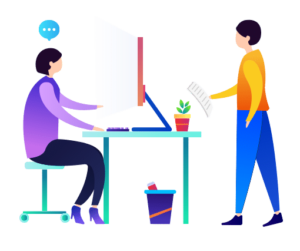 The step-by-step process for getting your USA Student Visa includes details on how you can do your visa appointment booking, depending on your locality in India.
Are your ready for US in 2020?