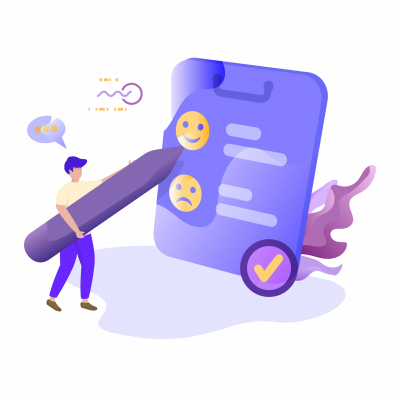 Your profile evaluation is the customary question in all the discussion groups and forums related to studying in the United States. It is really natural to be anxious about your chances of getting an admission; these are generally considered as annoying questions. There is no 'precise' procedure for analysis of a prospective student's profile. No one can accurately determine how your profile will fare against all the other competitive ones in your specific domain at your target University.
Although the profile evaluation is arduous to generalize, we have given a brief analysis of each criterion viewed during admission and tried to come up with a general evaluation process. We believe this might help anyone who needs a preliminary idea about their chances of enrolling.
1. Bachelor's percentage or GPA
This is easily the most critical criterion for your admission. Your GPAs hold an important priority in getting your application chosen.
If you have work experience related to your course, it certainly adds up. Not only is it a brownie point for your university admission, but it also helps in fetching part-time jobs. Also, finding employment after your masters are much easier. (That being said, students directly from bachelors have several other advantages too!)
3. Statement of Purpose (SOP)
Your SOP is your story. Your motivation, your interests, your ideas, your future plans, can all be expressed in your own words. In many cases, a compelling SOP will easily put you ahead of your peers. In my opinion, this calls to be the third most important document in your application.
4. Letter of Recommendations (LOR)
LORs are highly respected. They give an idea about the person you are to work/deal with, and your personality in the eyes of a third person. If possible, get your LORs from people in higher positions in your organization. They matter!
Your CV is a display of all your academic as well as professional achievements; thus, it is essential to craft it well. It portrays how professional you maintain your documents and present your profile in a concise, impressive way. This is generally the only document that's scanned thoroughly in the first phase of the selection process. So it does have a critical role in your application.
These are tests conducted to test your English language proficiency. It is just an eligibility criterion for a Masters programme in any foreign university.
The GRE Exam is considered one of the most significant factors that will affect your application. It displays your aptitude skills and possesses the potential of prospective candidates applying at the University. It tests the fundamental skills of a student and is mandatory in almost all Universities in the United States of America.
8. Internships, Workshops and Extracurricular Activities
Any relevant extracurricular activities will be complementary to your profile strength. Internships/traineeships will give a positive outlook on you as a candidate. They are great fillers for any education gaps you have taken as well as for the summer holidays. Workshops and student clubs indicate that you are a proactive student, and are an enthusiast to participate in a variety of activities/events. Reinforce your application with all the essential and relevant experiences because they will be valued.
9. Research Papers, Patents
If you have published a conference paper or a journal, it is going to add substantial credibility to your profile. These are significant indicators of your ability to perform or handle pressing tasks. It acts as a brownie point to your application.
10. Class X, Class XII grades
Your Grade X and Grade XII scores, combined with your recent GPA, portray your consistency in your academic performance. If it shows an increasing trend, it is a positive point for you.
If a student has backlogs in their course study, they are likely to have a relatively low GPA, which can affect their admission. However, if you have a good enough GPA along with a few backlogs, you can simply justify it with reasons in your Graduate Essay/SOP. Make use of this and provide adequate reasons.
If your overall profile has a positive impression, backlogs might be ignored.
Interpretation of the result
Why is Bachelor's grade so important?
Every year, Universities receive hundreds of applications from all over the world, having profiles and strengths of all the students interested in the University. All these profiles have a variety of grading systems, and assessing these grades on a common ground to evaluate all the students would be a tedious task. Thus, the Bachelor's GPA is highly influential in deciding your place at the University. Although this is not fair, they tend to value a profile with a higher GPA more than other credentials.
How can I improve my chances if my Bachelor's grade is less?
Here are a few things that can do to offset the effect of a low GPA and give you a slightly better chance of receiving an admit.
Disclaimer: This post only gives you a rough idea about the evaluation of your profile. The priorities will vary based on the University, the course, and several other factors depending on the University.
Are your ready for US in 2020?