United States of America (USA): Coronavirus Latest Updates
Our world has come to a standstill owing to the pathogenic pandemic caused by Coronavirus. The Covid-19 outbreak has become a global threat bringing down the economy at an alarming rate. Almost all the industrial sectors have shut down their operations to curb further spread of the virus. Educational Institutions are one among the many sectors that are hugely affected by this pandemic. International Students studying in the US, as well as aspiring students, are in constant need of viable information with respect to the current situation. We bring to you regular, up-to-date, tangible and corroborated news through LATEST UPDATES series, with links provided to authenticate the facts.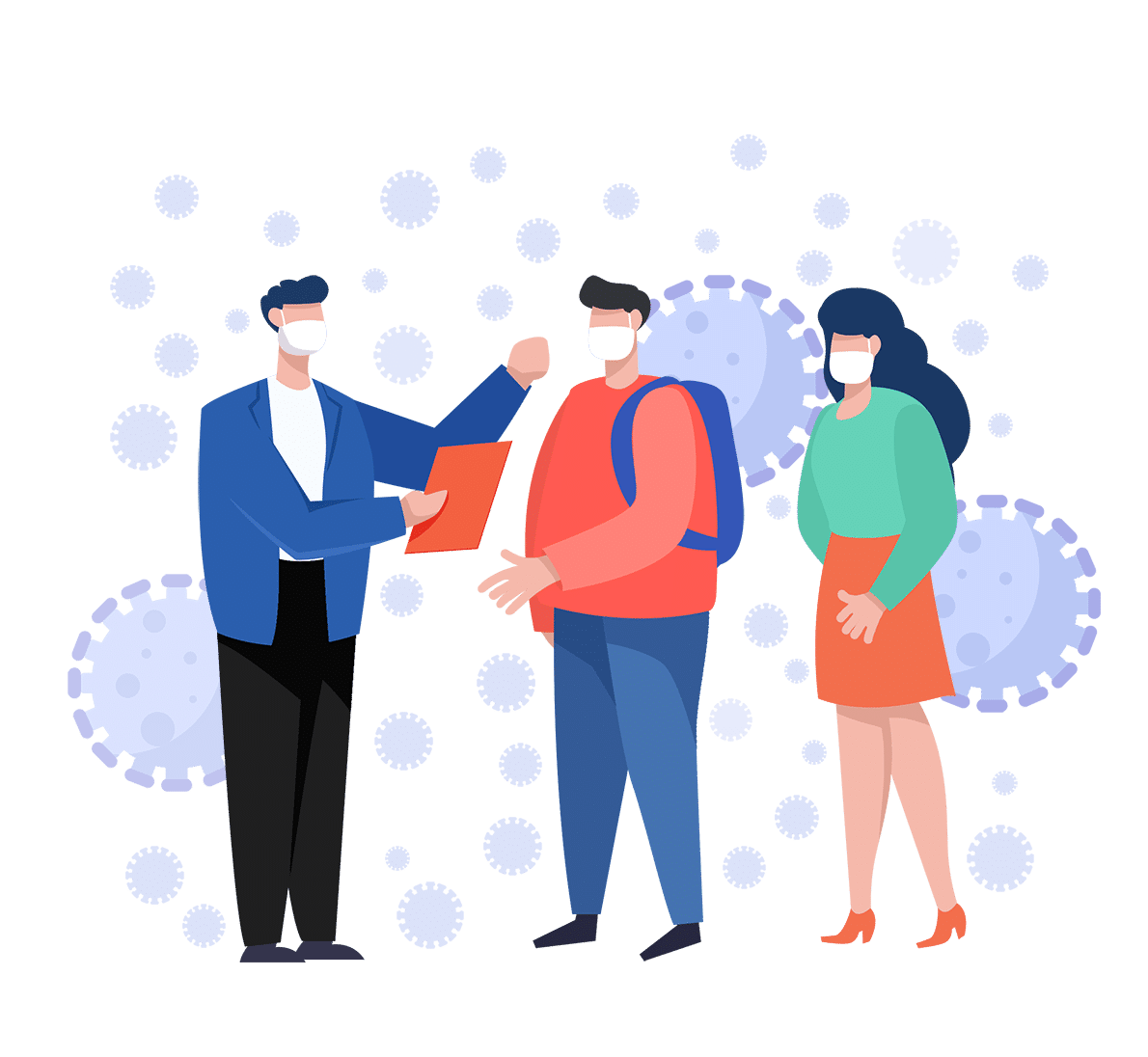 CoV-2 / COVID -19 / Coronavirus has been recently declared a pandemic by the WHO (World Health Organization) and many countries have advised its citizens
Read More »
CoV-2 / COVID -19 / Coronavirus has been recently declared a pandemic by the WHO (World Health Organization) and many countries have advised its citizens not to cross its country's borders. Some nations imposed an international travel ban to certain profoundly affected countries like China, Iran and Italy.
Read More »
The National Governors Association urges swift allocation of Education fund
The National Governors Association wrote to the Education Department to distribute $30 billion education stabilization funds in the next two weeks, of which $14 billion is allocated for higher education.
Of the $14 billion, 90 per cent of the fund will be directly distributed to public and private US universities and 7.5 per cent will be shared with Historically Black Colleges and Universities and other educational institutions catering to students of color. The remaining 2.5 per cent will be circulated to institutes particularly affected due to the current COVID-19 pandemic.
Click on the link below for more details.
Students appearing for Advanced Placement Exams can take their tests At-Home!!
College Board has offered the option of At-Home testing for Advanced Placement Exams, with effect from May 11, 2020. The primary purpose of this At-home AP exam is to give every student a chance to earn their credits that they worked for throughout the entire academic year. Students will have to type and upload the answers within a 45-minute time frame to complete the test.
Trevor Packer, senior vice president of Advanced Placement and Instruction for the College Board, said in a statement "We want to give every student the chance to earn the college credit they've worked toward throughout the year; that's why we quickly set up a process that's simple, secure, and accessible."
For more details, visit the link given below.
Important Information - Repatriation Flights for U.S. Citizens Resume
As of today, April 4, 2020, the US Mission in India will be facilitating a series of flights to the United States of America starting this evening.
For US Citizens who wish to return to their home country, the US Embassy & Consulates in India is striving hard to accommodate as many passengers as they can. They are unsure until when these flights are operational. US citizens stranded in India for any reason must make use of this opportunity to fly back to their country. Travelers are advised to follow safety protocols to curb the spread of COVID-19.
Please visit the official site of US Embassy & Consulates in India for more details.
COVID-19 Update w.r.t. University Admission: Application Status of Top Universities
Prospective International Students aspiring to seek admission in the USA are facing predicaments with regard to their application process and consequently their admission status. Students hear several theories as to whether the program is deferred or converted to a digital mode of learning. Top universities have taken security measures and given out official statements as to the application deadline status.
Please visit the link below for concrete information on the decision taken by top universities in the USA.
Plans for International Students studying in USA
Local governments have announced emergency measures to fight the Coronavirus disease, with universities moving to digital mode of teaching through online classes. The US houses 1.1 million international students across all the states, which make up to 5.5% of the total student population. Universities have offered housing refunds for these students and laid off its staff. About 72% of the universities have asked the students to leave campus housing. Rest of the universities have left the choice to students. All the universities have offered to help the students who are unable to fly back home to either stay on campus or help find an alternative place to stay.
Please refer to the link below for detailed university-specific information.
Student Loan Guarantor, Ascendium, Stops Garnishing Payments
Ascendium, the United States of America's largest student loan guarantor, has announced that it has stopped garnishing wages, Social Security benefits and tax refunds since last week, to collect overdue student loan payments. It will abstain from involuntarily collecting payments for the next 60 days after March 26, 2020. Ascendium has also stopped contacting the borrowers for payments. The organization has stated that they will be refunding money collected through messages since March 13, 2020.
Please read more for further details.
Coronavirus Impact on College Admissions
For new admits, colleges have indefinitely postponed college visits. With campuses closed, students who have already sought admissions will not be able to attend introductory events and hence cannot decide on the programs and their electives. Until the quarantine situation ends, there is very less probability of college visits and admission formalities to come through.
Universities across the US suspends Classroom sessions
Universities across states from East to West US have closed their campuses until further notice. Initially, classes were suspended in Seattle, California and New York and other states that were highly hit by the virus. However, the majority of the states have now shut down their campuses. Some of the schools and universities are moving to online classes temporarily for the benefit of the students.
Employing self-quarantine measures is the key. Stay indoors to avoid contact with this virus that is spreading at an alarming rate. Stay home and stay safe!