Moving to USA: The Final Checklist
As thrilling and nerve-wracking it was to finally get the university admit from your target University at America, leaving behind your friends and family is never going to be easy. Undoubtedly, meeting new people, exploring the new land, and soaking up the new culture is all exciting! But the truth is that you are going to be alienated from the people you love and the town you have grown up in. Moreover, you may need to have a whole shift in your lifestyle when you move to USA. The culture changes, the food changes, the time zones change. You need to be prepared for it all.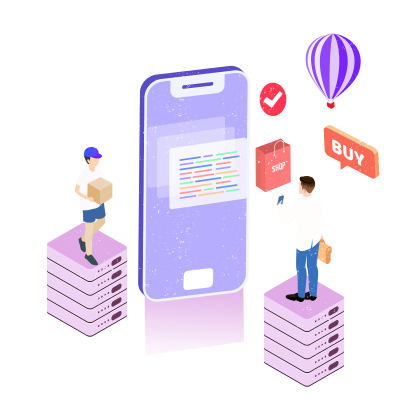 There are a few things that can make this transition as smooth as possible. Let's look at a few of the things that you should take care before you leave for USA.
Lastly, we would still like to remind you of these: make sure that all the income tax records are clean before you leave. You must also check that the services like your Health/Life Insurances, Provident Funds, Credit Cards, Mutual Funds and other investments, Business Partnerships etc. are taken care of. By doing this, you must ensure that either (i)You can still manage these abroad or (ii) delegate your authority to someone trustworthy in your home country or (iii) end/close it.
7. Do your shopping the right way
8. Install useful mobile apps
9. Eat whatever you want. If any person tries to lecture you about your weight, eat them too!
Come on, guys — serious issue, especially if you are a foodie. You will miss the flavours and the masalas used in Indian food! Everything, from your favourite snack to your mom's delicious dinner, will be just a memory. Once you are in USA, your food habits are going to change a lot. Eating with a fork and knife becomes customary and placing a napkin on your lap becomes a subconscious habit. Unless you are a good chef, you will have to settle for a bland, less spiced food.
So take a chill pill and go easy on your diet for now. If you're a fitness freak, it is okay. You can start working out as soon as you land in America. But don't miss out munching on your favourite food when it is still possible. No country can match the taste of the Butter Naans, Vada Pav, Rasagullas or the Masala Dosas made at our homeland :')
10. Spend time with your family; get your personal things 'in order'
This is a no brainer. Your family has been with you for every struggle and every success in your life. Mom's care, dad's scoldings, brother's punches or sister's wailing. Spending time with your family made your day complete. But now, when you move away, you are going to miss your family a lot. So spend as much quality time as you can with them. Most importantly, sit down and talk to them about your future goals. Address their concerns and issues and get all your personal matters 'in order' before you make a move. You will not get back the opportunity to sit and talk with them for a long while. Assure your parents that you shall keep in touch and take their blessings before you leave.
11. Spend time with your best friend
If you are lucky to arrive in America with a friend alongside, that's great. Having nobody readily around to share your joys and sorrows with, you will easily find yourself longing for a good friend. You will surely miss the days you spent with your besties when you are all by yourself. Take some time off now and have some great time with your best buds. Go ahead and do all the crazy things you wanted to do. Your paths aren't going to diverge soon; these moments may take a while to come again. Click as many photos. Make crazy videos. But make sure to spend time with them and leave on a good note.
12. Hold your heart and bid the final farewell!
Goodbyes are not easy, we know. Not only does your farewell go to the people dearest to you but to all the hundred other things that were an integral part of your life till now. This farewell goes to your homeland! You will never to see your motherland the same again when you come back home the next time. So be thankful for everyone and everything that has had a role in your life, and bid farewell with a warm smile.
Are your ready for US in 2020?