How to Choose the Right University for MS in US
Here a few steps to help you choose the right university for MS in US!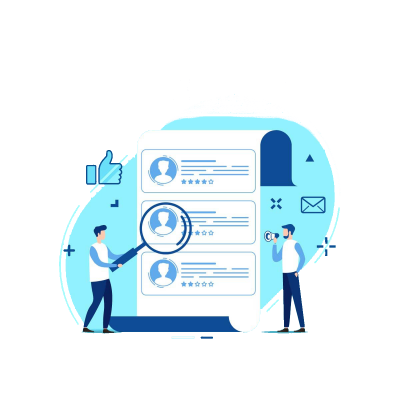 First and foremost, have a target course in mind and search for all relevant universities that offer the course you want. Browse through the list and filter them based on a particular course/faculty/region, etc.
Universities are globally ranked for their excellence in various fields – either teaching, research, or subject-wise ranking. You can check  different world ranking systems  and come up with a sorted list.
2. Types of Colleges and Universities in the USA
If you are not aware of the U.S. university system, here is a little overview of the different types of universities you will come across in the USA.
Universities offer standard undergraduate and graduate programs. Sometimes, they may also be known as 'Colleges' due to historical reasons. Graduate programs like Master of Arts (M.A.), Master of Business Administration (M.B.A), Master of Science (M.S.) and Doctoral programs (PhD) can be pursued at the universities. Universities can be public (administered by the individual states and territories) or private.
Community colleges offer two-year programs that provide students with an Associate's Degree, such as Associate of Arts (A.A.). Community colleges have lower fees than universities. Many students opt for an A.A. degree at community colleges before enrolling for a four-year Bachelor's degree at universities/colleges.
Liberal Arts Colleges have smaller enrollments, are considerably small in size, and have a higher teacher-student ratio than universities. They emphasize on liberal arts. Although student research projects are growing in importance, Liberal Arts Colleges traditionally emphasize on interactive instruction.
3. Admission Intakes and Course Requirements
American universities have two intakes in a year – in the Fall semester and Spring semester, unlike the single intake system of Indian universities. . If you are aiming to start in the Fall semester, which usually begins in August, your deadline can be anywhere from January to March. If you are applying for admission at a university for MS in US during the Spring intake which starts in January, your deadline will probably be between July and September of the previous year. Make sure you check all deadlines and plan accordingly.
Some universities also have a third Summer intake, which starts in May.  However, this is limited to a few colleges and programs. Fall intake will surely give you more choices than spring/summer but do not hesitate to apply if your favourite course is offered only in spring/summer.
With the list of universities/colleges ready with you, you can begin by analyzing the eligibility criteria for securing admission. If you do not meet the minimum requirements stated by the university, you can cross it off from your list as your application will not make it through the initial stage of the admission process.
It is essential to have a clear idea of the course curriculum before you decide to apply to any university for MS in US. Go through the curriculum of the programs you desire to apply to.. Check the specializations, distribution of credits, subjects taught, alignment with your previous degree and other things like internships and master thesis which need to be completed to graduate successfully. Make sure that the program curriculum aligns with your interests. Reject the ones which do not fit your criteria.
5. Other Influencing Factors
One smart thing to do is to talk to your seniors (people who are currently studying in the USA or more specifically, students who are already enrolled in the program and at the university you are applying to) and inquire on Facebook and WhatsApp groups. You can even contact students on LinkedIn and ask for advice. Try to get as much first-hand information as possible.
 Lastly, consider these factors to arrive at the final list of universities to apply to.
Remember that, in the end, your university will be the one choosing you. Be optimistic but avoid going overboard . We would recommend being pragmatic and picking no more than 5-7 universities. That way, you will have a better chance of focusing on these selected universities.
Are your ready for US in 2020?